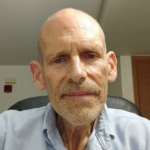 I'm Eli Gottfried. By training I'm a professional soil scientist. I have an MS degree in agronomy and an MS degree in Environmental and Public Health. I learned Hebrew as a child and have taught Hebrew one-on-one to many students over the past 10 years. I focus on conversational Hebrew – even for beginners. I look forward to working with students this year.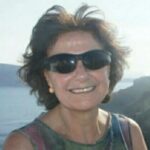 My name is Esther Szuchman. I am a PhD Professor of Hebrew Language, Culture and Literature. Native Jewish and born in Israel, I have been teaching Hebrew in various settings and for many years in Europe, South America and the United States. I specialize in teaching the Hebrew language as a vector of communication and Jewish identity.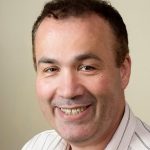 Gidon Berman has a lifelong love of the Hebrew language and has taught Hebrew extensively. He is founder and president of Hebrew Language Society, and teaches Israeli Cinema for the society. Gidon holds an M.A. from Ben-Gurion University of the Negev and an M.P.P. from the University of Chicago. Gidon coordinated education planning for the City of Tel Aviv-Yafo and currently works as an IT analyst and markets free international high school in Israel.