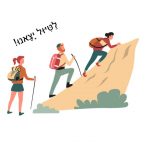 Join a small group of virtual learners led by an outstanding teacher, who together improve their Hebrew language skills. Expand your vocabulary, increase your knowledge of grammar, improve your conversation skills, and develop your writing skills. Make new friends from around the world as you build confidence in Hebrew communication.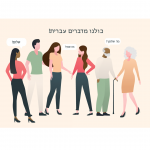 Join us every other Thursday for conversation in Hebrew, led by a first‑rate moderator. Develop your vocabulary, practice conversation skills, and meet interesting people.
Prerequisite: Basic conversational Hebrew.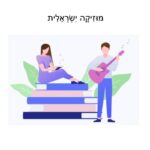 Learn to sing beautiful Israeli songs, experiencing the best of Israeli culture while expanding Hebrew vocabulary and improving language comprehension. Become acquainted with the musicians who created the songs, and with the cultural and historical realities that influenced their work. All levels of Hebrew and music are welcome!