Programs
All classes virtual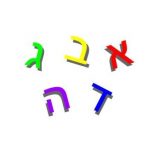 Learn Hebrew from the comfort of your home or office!
Our lessons will expand your vocabulary, increase your understanding of Hebrew grammar, improve your conversation skills, and develop your writing skills.
Instruction is provided in small groups.
Beginner, intermediate and advanced levels available.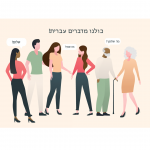 Join enthusiastic participants from all over the US and the world, every other Thursday at 7:30pm for conversation in Hebrew, supported by a professional teacher and organizer. Develop your vocabulary, practice conversation skills, and meet interesting people.
This is a free class.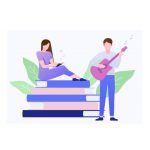 Join us Sundays at 1:30pm to learn and sing beautiful Israeli songs, experiencing the best of Israeli culture while expanding Hebrew vocabulary and improving language comprehension.
This is a free class.
All levels of Hebrew and music are welcome!